Mistletoe, a semi-parasitic plant native to a number of European countries, has some unique anti-cancer properties. Iscador is the European trade name for a group of treatments prepared from several types of mistletoe extracts and aimed at intensifying the body's own defenses against cancer. Many European oncologists in France and Germany prescribe Iscador in conjunction with conventional treatments.
Mistletoe contains viscotoxins, substances closely related to snake venoms and displaying a similar ability to kill cancer cells. Other compounds, the mistletoe lectins, may block the growth of cancer cells and enhance various aspects of the anti-cancer immune defenses. These lectins also partially protect healthy cells (but not malignant cells) from the damage inflicted by chemotherapy.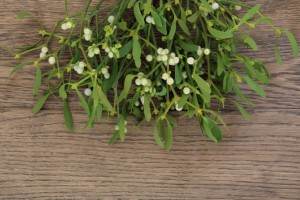 Among the clinical benefits of mistletoe therapy are the following: (1) fewer side effects of chemotherapy and radiotherapy (due to selective increased repair of healthy cells but not cancer cells); (2) improved resistance to infection; (3) better sleep; (4) less pain; (5) better energy, mood and quality of life. A recent systematic review concluded that patients with various cancers who received mistletoe therapy have better overall survival. Iscador is usually taken in the morning, injected just under the skin in either the thigh or abdomen.
A report in the June 2010 issue of Evidence-Based Complementary and Alternative Medicine concluded that Iscador may prolong survival in breast cancer patients.  Other recent reports suggest possible survival benefits for patients with lung and pancreatic cancer as well.  There appears to be some overlap in the benefits of hyperthermia and mistletoe therapy, which may in turn suggest the potential for a beneficial interaction with either PDT or Immuno-PDT.  This is an area in need of study.