Andrei Reshetnickov, PhD, is a bioorganic chemist who has synthesized numerous photosensitizing agents and developed a wide range of light-based medical technologies.  His pioneering insights into the use of light for therapeutic purposes have guided the emergence of more effective treatment protocols and helped inform a new direction for cancer medicine.
Dr. Reshetnickov obtained his doctoral degree  from M. V. Lomonosov Institute of Fine Chemical Technology in Moscow, Russia in 1999. His primary area of specialization was biotechnology before eventually bringing all of his research expertise to bear on the chemistry of physiologically active and natural compounds.
In the past decade, Dr. Reshetnickov has synthesized and studied the structure and properties of well over a hundred new photosensitizers. Some of these have become medicines while others are currently undergoing testing as candidates for future medicines.  Clinical trials are ongoing to demonstrate the efficacy of these agents as adjuncts to innovative cancer treatment.
Dr. Reshetnickov has published a number of scientific reports about these agents in peer-reviewed journals and received 31 patents related to PDT and innovative ways to use this and other light treatment modalities to enhance health and healing. His participation in clinical trials and ongoing communications with physicians and cancer researchers have helped him stay on the cutting edge of developments in the burgeoning field of photomedicine.
Dr. Reshetnickov is the discoverer of several leading-edge photosensitizers, optical imaging probes, and tumor-selective MRI contrast agents. Among these discoveries are Bremachlorin®, Radachlorin®, Fotonaflor®, Magnetaflor®, Thermochlorin®, Oscirad®, Sonorad® and FloraDynamica®. In addition, he serves as a reviewer for Photodiagnosis and Photodynamic Therapy, one of the leading international journals for sharing scientific knowledge and clinical developments of light-based medical applications.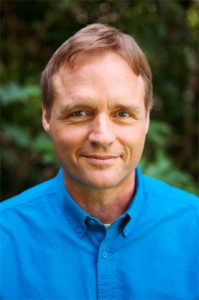 M. Nathaniel Mead, MSc, serves as Medical-Scientific Editor for Photoimmune Discoveries.  Since 1985, he has written extensively on innovative ways to treat and prevent cancer, heart disease, diabetes and other diseases.  After receiving his Master of Science degree from the UNC Gillings School of Global Public Health in Chapel Hill, North Carolina (USA), Mr. Mead went on to coauthor numerous papers published in scientific journals, including Cancer Treatment Reviews, International Journal of Cancer, Environmental Health Perspectives, Integrative Cancer Therapies, and  Journal of the National Cancer Institute.
Throughout the 1990s, Mead served as a contributing editor to Natural Health, a popular health magazine based in the United States, and wrote for various publications including American Health, Alternative Medicine Digest, The Progressive, Utne Reader, Whole Earth Review, and many other publications.  He has coauthored a number of health-related books, including The Rapid Recovery Handbook (HarperCollins 2006), with a foreword by Mehmet Oz, MD. After writing The Alternative Medicine Definitive Guide to Cancer for W. John Diamond, MD (Future Medicine Publishing, 1997), he contributed to Breast Cancer Beyond Convention (Pocket Books, 2002) and Life Over Cancer by Keith Block, MD (Bantam, 2009).
He also worked as an integrative medicine research consultant for four integrative medicine clinics in the United States.  Mead has a passion for guiding cancer patients and educating health care professionals about the therapeutic potential of innovative, holistic cancer therapies.  He continues to serve as an editor for Integrative Cancer Therapies and resides with his family in Durham, North Carolina.