Lighting Up a Common Parasite Infection
|
Some 12 million people are thought to suffer from a parasite infection known as Leishmaniasis. The spread of this disease has been linked with the bite of certain types of sandflies. Preventive measures have included spraying insecticides (to kill the sandflies), sleeping under insecticide-treated nets, and early treatment in order to prevent further spreading of the disease.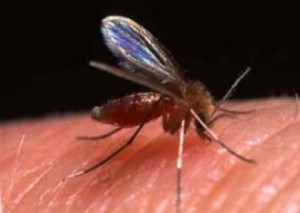 Leishmaniasis occurs mainly in people living in impoverished, malnourished conditions, particularly in the context of deforestation and urbanization. Though the disease has been found in Southern Europe, it is most common in India, Bangladesh, Nepal, Afghanistan, Iran, Syria, and Saudi Arabia, as well as a number of tropical countries in Africa and South America.
Of the several different types of this disease, the most common is cutaneous leishmaniasis, which manifests as sores or nodules on the skin, including the skin of the face. The sores heal slowly over months to years and usually leave scars. In some cases, people who have had cutaneous leishmaniasis may develop new sores in the lining of the mouth, nose, and throat even years after the condition has been treated.
Treatment has traditionally consisted of anti-parasite medications that target the specific species of the parasite and that particular manifestation of leishmaniasis. Topical treatment are currently limited to the least severe forms of cutaneous leishmaniasis, while this treatment is combined with systemic therapy for more severe forms. In addition to chemotherapy and immunotherapy strategies, photodynamic therapy (PDT) is considered a major treatment for this disease.
Promising Results from PDT Studies
The potential effectiveness of PDT for treating cutaneous leishmaniasis has attracted much attention in the past few years. Researchers at the Universidade do Vale do Paraíba in Sao Paulo, Brazil, recently investigated the photoactivity of four photosensitizers on an immune cell line infected with two of the more common species of Leishmania.
The Brazilian researchers reported that PDT was effective against the parasite, but added that further studies would be needed to clarify the mechanisms of action in order to optimize the treatment of leishmaniasis, as reported online ahead-of-print in the 7 October 2014 issue of Lasers in Medical Science.
Scientists from Quaid-i-Azam University, Islamabad, Pakistan, have sought to describe the effects of daylight PDT against Leishmania. Using a nanotechnology application (zinc oxide nanoparticles), the researchers were able to demonstrate an effective daylight response in the PDT of Leishmania. In darkness, none of the nanoparticles showed any activity against Leishmania. This confirms that only the photodynamic reaction produced in the daylight led to the killing of leishmania parasites. The authors concluded that this form of nanotechnology is "widely applicable for the PDT of leishmaniasis, cancers and other infections due to daylight response", as reported online ahead-of-print in the 26 September 2014 issue of Free Radicals in Biology and Medicine.
Much research remains to be done to demonstrate the effectiveness of PDT against leishmaniasis. Combination therapies have been explored and are now the standard of treatment in the United States and some European countries. Although the current therapies are effective in the treatment of Leishmania parasites, some effective alternative modalities have been shown to have fewer serious side effects compared with conventional medication options.
As an example, some experimental therapies, such as cryotherapy, approached 92% cure rate. PDT, perhaps combined with cryotherapy in more aggressive forms of leishmaniasis, offers a low-cost strategy that could be readily used by medics during their operations in remote or austere regions of the world.
Support us by buying our book, The Medicine of Light, and ebooks from our Photoimmune Discoveries eBook Series.
Sources
Silva EP, Mittmann J, Ferreira VT, Cardoso MA, Beltrame M Jr. Photodynamic effects of zinc phthalocyanines on intracellular amastigotes of Leishmania amazonensis and Leishmania braziliensis. Lasers Med Sci. 2014 Oct 7. [Epub ahead of print]
Nadhman A, Nazir S, Ihsanullah Khan M, Arooj S, Bakhtiar M5, Shahnaz G, Yasinzai M. PEGylated silver doped zinc oxide nanoparticles as novel photosensitizers for Photodynamic therapy against Leishmania. Free Radic Biol Med. 2014 Sep 26. [Epub ahead of print]
Moreno E, Schwartz J, Fernández C, Sanmartín C, Nguewa P, Irache JM, Espuelas S. Nanoparticles as multifunctional devices for the topical treatment of cutaneous leishmaniasis. Expert Opin Drug Deliv. 2014 Apr;11(4):579-97.
Kunzler B. Cutaneous leishmaniasis: the efficacy of nonantimony treatment in the austere environment. Using cryotherapy, thermotherapy, and photodynamic therapy as an alternative method of treatment. J Spec Oper Med. 2013 Winter;13(4):40-5.
© Copyright 2014, Photoimmune Discoveries, BV